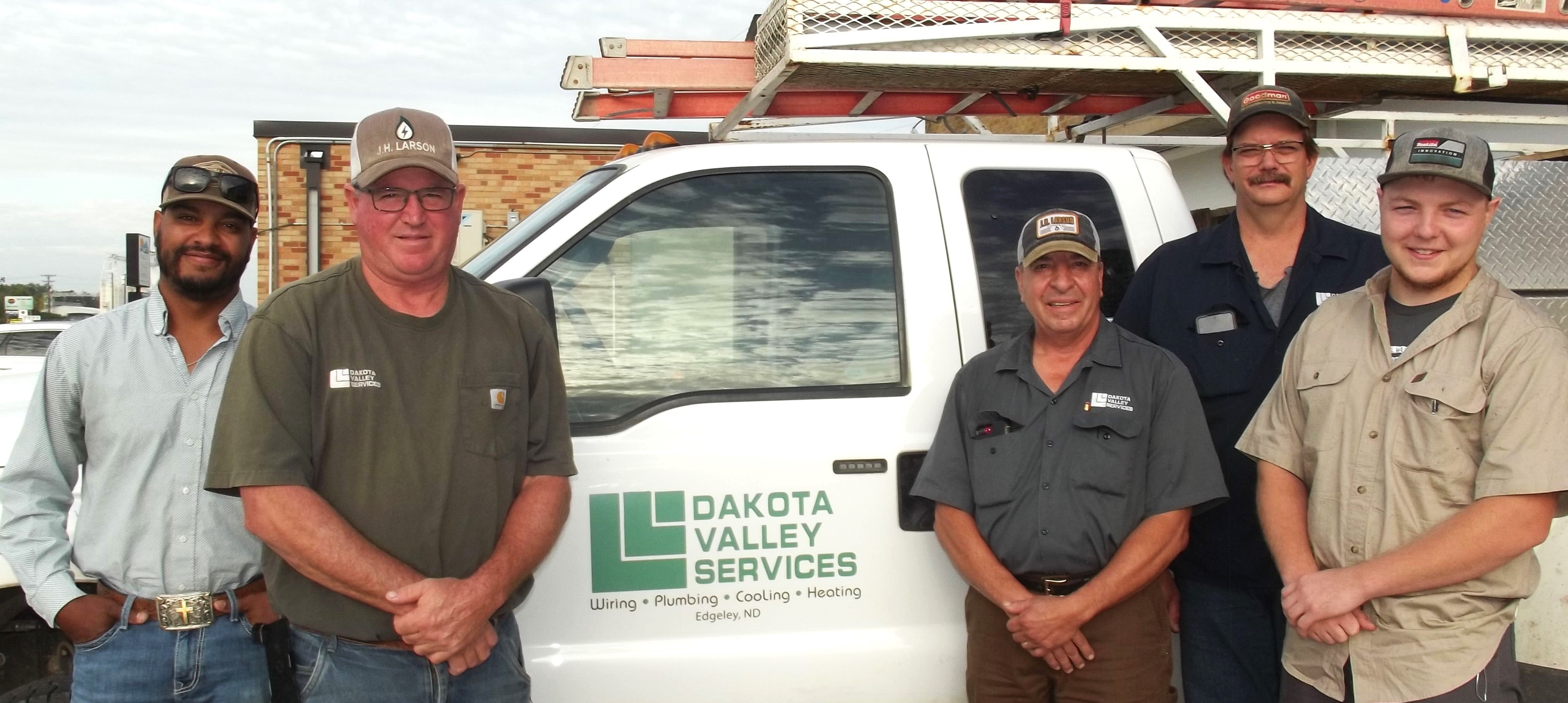 Dakota Valley Services Corporation is a for-profit subsidiary of Dakota Valley Electric Cooperative.
The service corporation offers plumbing, heating, air-conditioning and wiring services from Dakota Valley's Edgeley office. These services are provided almost entirely in the western half of the cooperative's service area.
The service corporation's wiring crew includes Master Electrician:  Keith Helget; journeyman electrician: Justin Rott.
The plumbing and heating staff consists of journeyman plumber Richard Feist; apprentice plumber Bridger Mathern and heating and sheet metal specialist Tom Rode.
For additional information or to arrange for any of these services, please contact Dakota Valley Services Corporation at 800-726-8056.